The home of Experience
Germany`s leading producer of frozen potato products
Overview
Agrarfrost is a quality and customer oriented, independent company, with a particular focus on sustainable activity. Ever since its foundation in 1967, our family-owned enterprise has been characterised by continuously developed principles and procedures. We do not only focus on short-term results; our primary objective is to achieve long-term success.
We constantly pursue the goal of protecting and expanding created assets in the long term by ensuring a high level of reliability and sustainable management in all areas. Commercial success, environment-friendly use of natural resources and responsibility towards employees, business partners and society constitute the basis of our corporate culture.
These values are not only applied in our everyday business but are also reflected in every aspect of our corporate vision and culture. They are considered essential elements of the future development in the areas of ecology, economy and social structures.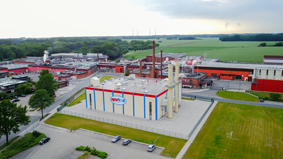 Aldrup
Ever since the company was established in 1967 the plant and administration have been located in the middle of the potato-growing areas of the Wildeshauser Geest. This is how we keep our distances short and our products fresh. In Aldrup we produce French fries, potato flakes and potato specialities such as croquettes and hash browns.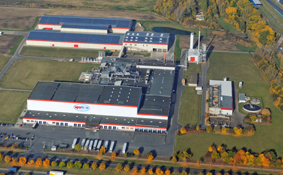 Oschersleben
The plant in Oschersleben was established in 1992 and it is located in the potato-growing area of the Magdeburger Börde. In this potato processing plant we produce potato chips and sticks as well as French fries. Similar to our plant in Aldrup, our products in Oschersleben are freshly produced from whole potatoes, with the help of the most modern technology – strictly controlled by different independent sites.
Foodservice
The Agrarfrost Foodservice strives to inspire you day by day with unique, premium-quality potato products. You can rely on our experience more than 50 years, which we apply in order to offer you outstanding quality, minimised handling effort and a great diversity of potato products from classics to trendy innovations. With pack sizes and food preparation methods specially geared to the requirements of professional kitchens we offer optimal solutions and at the same time leave you scope for your own ideas and creativity. This is why our products enjoy an excellent reputation and are used by professional chefs all over the world.
Our essential aim is: a satisfied guest!
For this purpose we would like to offer you a broad range of products and opportunities.